More photos of Free Comic Book Day
Saturday, 3 July 2004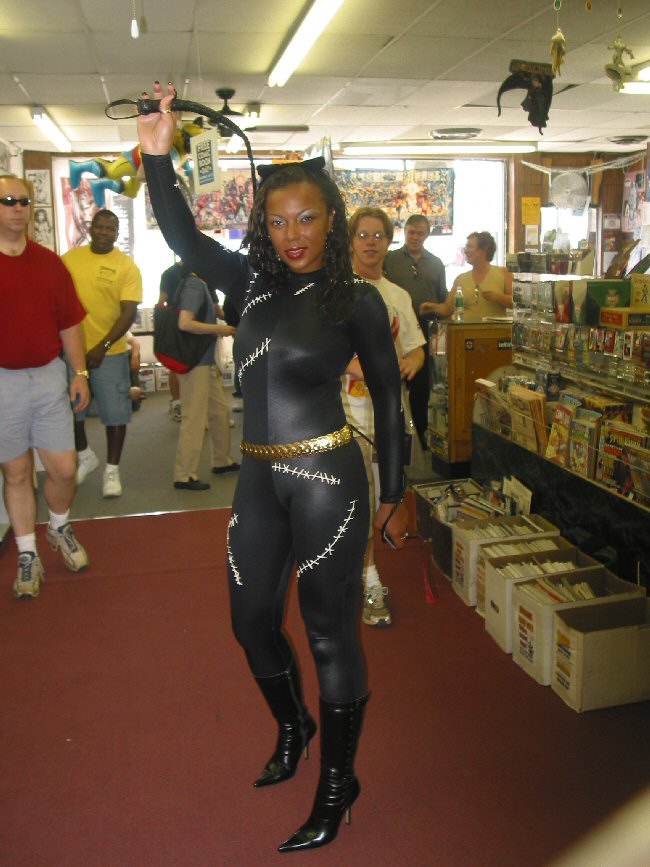 A full view of Catwoman/Selina Kyle, AKA Sadie-Sha (pronounced sha-dee-sha) Turner. Her outfit seems to be a cross between the 1966 Catwoman (the ears) and the 1992 Michelle Pfeiffer version (the Catsuit). Photo by Timothy J. Forbes.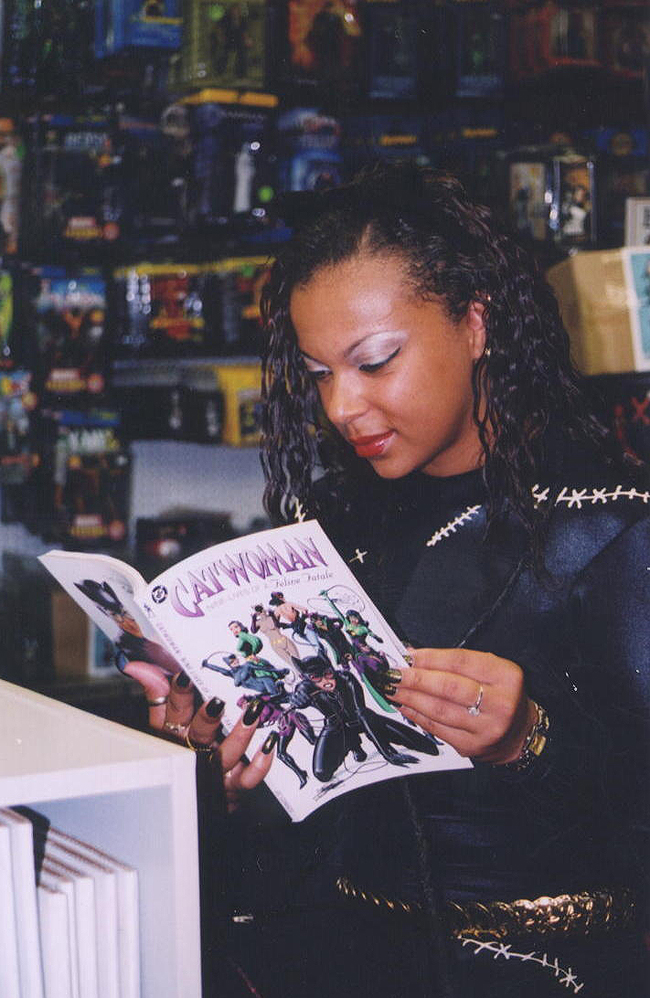 Catwoman is reading about herself!! This comic, Catwoman: Nine Lives of a Feline Fatale, had just been released. It is recommended reading! Photo by Brandy Caldwell.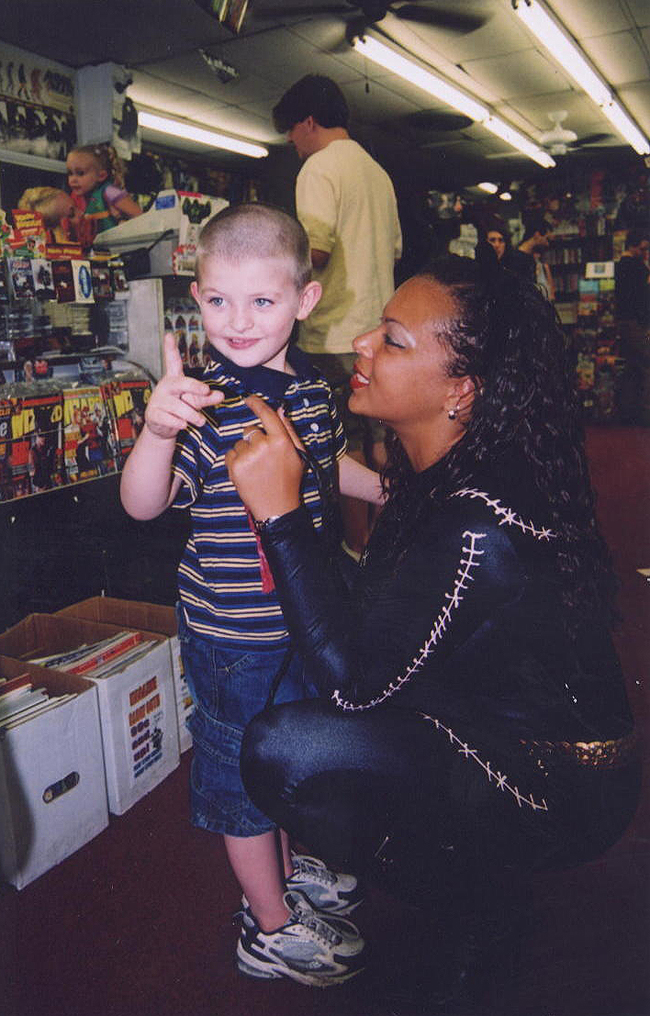 Catwoman seems to have a soft spot for children!! Here, she meets with a young fan in the store …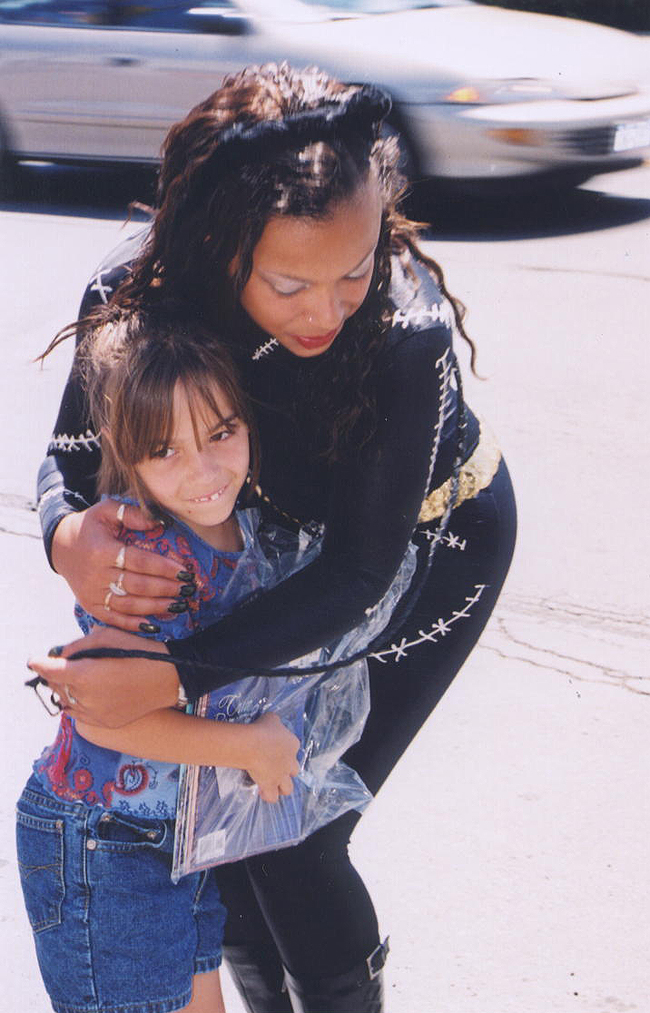 … and with another young fan on busy Central Avenue. Photos by Brandy Caldwell.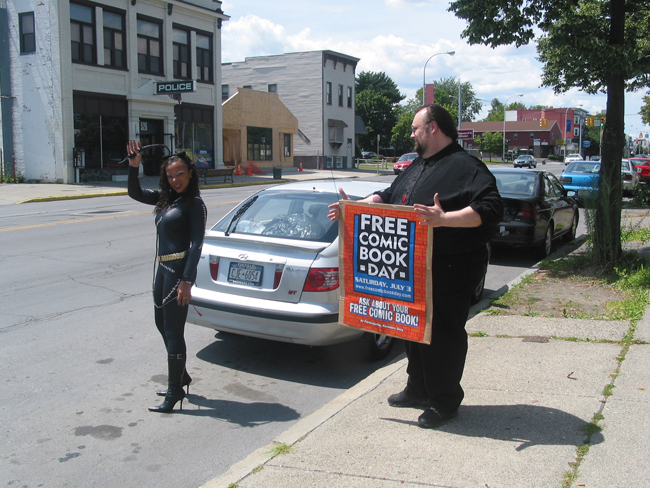 Speaking of Central Avenue …
Here is Catwoman again, with the owner of Earthworld Comics, JC Glindmyer, advertising Free Comic Book Day. In the background: The Albany Police Department—and Timothy's new 2004 Hyundai, purchased the day before. Photo by Timothy J. Forbes.