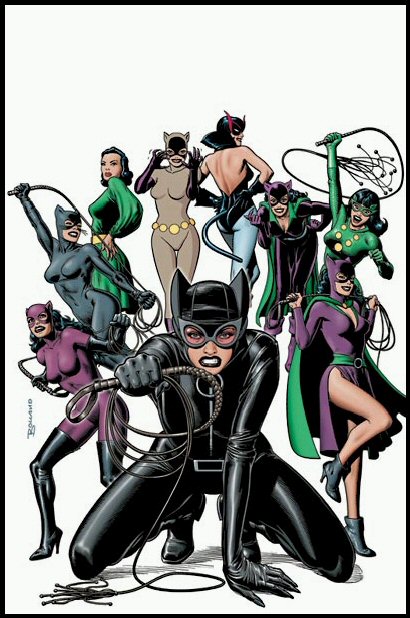 The different renditions of Catwoman, from 1940 to today.
Catwoman in the comics
1940 was the year that "The Cat" made her debut in Batman. Since then, she has made her appearances in various comics, starting with Batman (1940). She would make appearances until 1954, when standards for comics became very stringent.
Catwoman would resurface in 1966, first in the Batman television series. She likewise resurfaced in the comics that year—but in an unusual place: A Lois Lane comic. More unusual: The other guest star in that issue was none other than President Lyndon B. Johnson!!
The Feline Fatale would soon appear in Batman again, and continue making appearances, up to the present time.
More will be written about her soon!!